The Ultimate Showdown: Santa Claus Vs. Guard Dogs
When Christmas time is getting closer, kids often have tons of questions about Santa Claus that they want their parents to answer. Depending upon how intrigued a child is about Santa is going to account for just how many questions you are asked. As parents, it can get tedious when kids are asking thousands of questions about Santa Claus…it is even more tedious if they will not take the answer of magic as a reasonable answer to their question.
What is one question that many parents are asked by their children? What will Santa Claus do because our dogs may think he is an intruder? After all, those who have dogs, whether they are pets or not, kids often think of them as guard dogs. You may have told them at one point that the dogs are guarding the house to ensure it is safe. To a small child, this is going to mean that when Santa appears in their home, the dogs are going to attack! So, how can you explain that Santa Claus will most definitely be safe?
The Battle Begins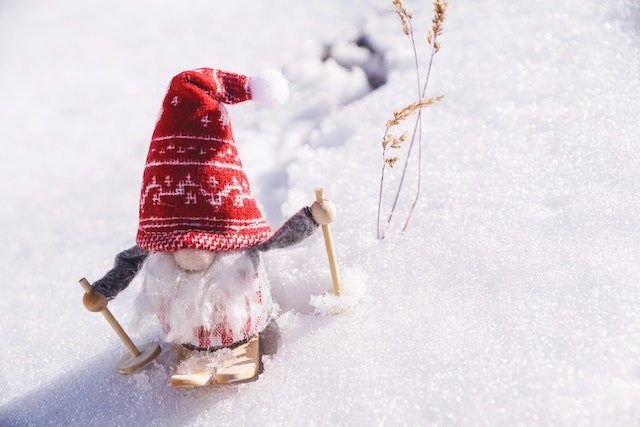 There are several ways to explain this question, so choose the answer that you find your child will believe the most:
Santa Claus will be completely fine because the dogs know just who he is. They know that he is a kind gentlemen not in the home to do any damage, so they simply let him do his thing.
Santa is prepared for guard dogs. He carries special bones with him to give the dogs when he stops at a house with canine pets. These bones keep them busy so that he can drop the presents under the tree and be on his way. Plus, the dogs love the bones so it is a small Christmas treat for them as well. You can make this more believable by ensuring your dog has a bone they are chewing on when the kids get up to open presents in the morning!
Since Santa Claus has so much magic, he can talk with the dogs and they know that he is not a threat. Yep, Santa can bark and the dogs will understand him!
Santa has an invisible cloak that he can activate. When he does this the dogs cannot see him so he is perfectly safe. He uses the same invisible cloak so that kids cannot seem as well!
The elves who are with Santa run interference for Santa Claus and the dogs. They will often jump onto the dog and give them a good brushing, they also brush their teeth, and have even been known to put a bow around their neck. Meanwhile, Santa is putting the presents under the tree while the dogs get an elf massage!
Remember the magic of Santa Claus is that there so many ways in which you can tell kids a story about Santa and never be wrong. For those parents who have dogs, then you may find yourself having to assure kids that Santa will not get eaten by their dog!