Why Artificial Christmas Garlands are the Perfect Holiday Décor
As the holiday season approaches, many of us are already thinking about the decorations we will need for our homes. The artificial Christmas garland is one of the most popular and versatile décor items during the holiday season. These garlands can be used in many ways to add a festive touch to your home, both inside and out.
Artificial garlands are perfect for holiday décor as they are easy to use, durable, and reusable for years. They come in varying lengths, colors, and textures, making finding one that fits your unique décor style easy. Plus, they save you the trouble of going outside to cut fresh greenery, which can be a hassle, especially if you live in an urban area.
Another benefit of artificial Christmas garlands is that they give you the flexibility to decorate your whole house, including stair railings, mantels, and even fence posts, without worrying about them losing their freshness or falling apart. They add a stunning touch to your entrance door and make your guests feel welcome.
Purchasing Artificial Christmas Garlands Prompts Giving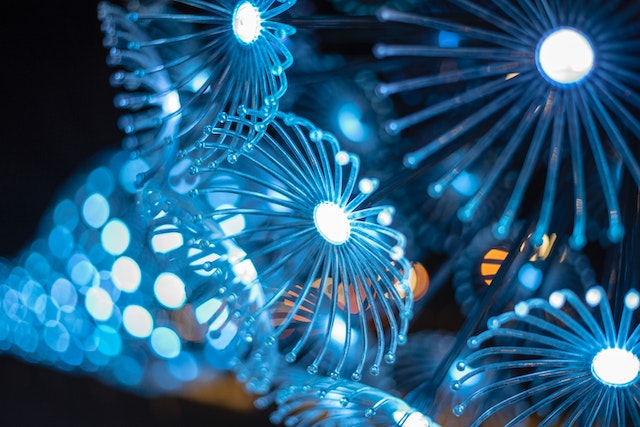 With the holiday season being a time for gift-giving and spreading kindness, purchasing artificial Christmas garlands is a great way to give back. Many suppliers of artificial garlands are small businesses that rely on holiday sales to keep their business running. By purchasing from these businesses, you're supporting them and their employees and spreading kindness in a small but impactful way.
As you shop for your artificial Christmas garlands, consider gifting them to friends, family, or even strangers in your community. These simple yet thoughtful gifts can show someone you care, even if it's just a small gesture. You never know how much of a difference it could make in someone's life.
Tips for Purchasing Artificial Christmas Garlands
To get the most out of your artificial Christmas garlands, here are some tips to keep in mind:
1. Look for garlands made from high-quality materials, like PVC or PE needles, as they look more realistic and have better durability.
2. Measure your space and buy the appropriate length of garland so that you don't end up with a garland that is too short or too long.
3. Check the garland's lighting, if there is any. Ensure that all bulbs are working correctly before purchasing.
4. Consider whether it will be used indoors or out and choose accordingly.
5. Check for fire-resistant labels if used indoors. This will help prevent accidents and make your space much safer.
By following these simple tips, whether purchasing garlands for your home décor or gift-giving, you'll get the most out of your artificial Christmas garlands.
In conclusion, artificial Christmas garlands are an excellent way to add holiday cheer to your home. They are practical, stylish, and easy to use, making them the perfect holiday décor item. And by purchasing them promptly, you can get ahead of the game and spread holiday cheer through gift-giving. Remember, let's give back in small but meaningful ways this holiday season. Happy decorating!